A colleague of mine last Summer decided he would learn C# rather than Java because, "that's where all the jobs are." I disagreed and showed him the jobserve listings for that day that seemed to prove him wrong. "Well, that's where all the jobs WILL be." he replied. Thus was born jobfight.
I think enough time has gone by (10 and a half months) to have a look and see if we can discern any trends. The graph belows shows the statistics I have gathered on UK programming jobs for the keywords "C#" and "Java":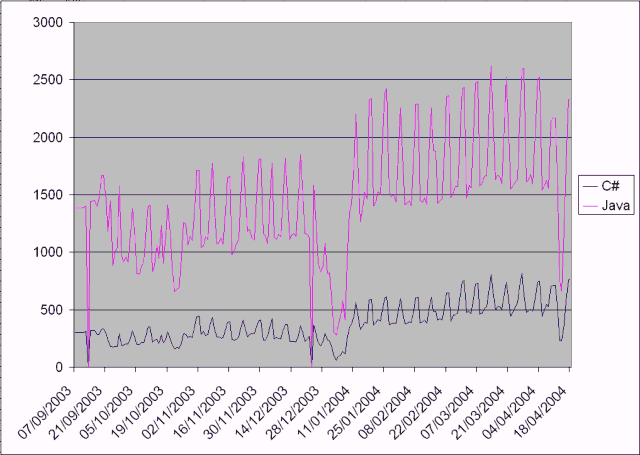 It seems that Java is growing faster in terms of total number of jobs and at nearly the same rate as a percentage of the existing jobs.