How to make Movie Barcodes (OS X)
Inspired by the movie barcode tumblr I wanted to make some barcodes of my wife's films.
Here's one I made for her latest short: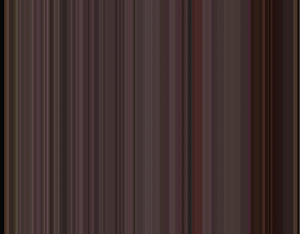 I found some instructions on Mr. Reid's site and with the help of the comments and some tinkering I came up with this final process on OSX.
You will need mplayer and ImageMagick installed, both of which can be found in MacPorts.

$ mkdir /tmp/barcode
$ cd /tmp/barcode
$ mplayer -framedrop -speed 100 -vf framestep=90 -nosound -vo jpeg [path/to/movie-file]
$ mogrify *.jpg -resize 1x288\! *.jpg
$ montage -geometry +0+0 -tile x1 *.jpg barcode.png